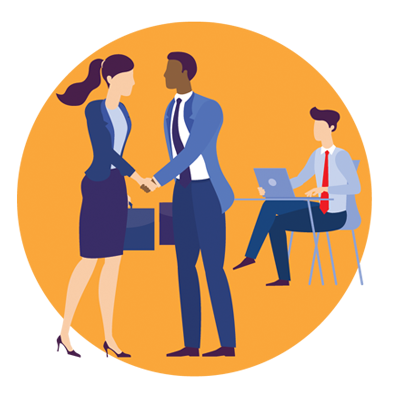 GeoIgnite Career Fair & Diversity Leadership
GeoIgnite Canada's Geospatial Leadership Conference
GeoIgnite Skill Share: Workshops, Seminars & Training
GeoIgnite invites the geospatial community to engage with one another by sharing your work, services, and data. GeoIgnite will be an in person event in Ottawa, Ontario, Canada.
Thank you to our 2021 Sponsors
platinum 
"GeoIgnite 2020 was a great introduction for NV5 Geospatial into the broader Canadian geospatial community. We're excited about the productive opportunities provided to us by the event and for our continued engagement and partnership with GeoIgnite."
Who attended GeoIgnite 2020?
Industry Participants
• 21 AT Canada
• 3D Planeta Inc.
• Acosys Consulting Service Inc
• 4DM Inc.
• ASG Mapping Ltd
• AB Ltd
• AstroAgency
• Atlis
• Altus HR
• Aurora Consulting
• Avenza Systems Inc.
• Business Geografic – Ciril GROUP
• Cardinalus Corporate Consulting/ClearSky Connect
• Challenger Geomatics Ltd
• Ciril GROUP
• CTQ Consultants
• Comtech Group Inc
• CubeWerx Inc.
• Deploy Software Solutions, Inc.
• Drone-To-Business Platform
• ELW
• Esri Canada Limited
• excelITR
• FAC
• First Base Solutions Inc.
• Fluvial Systems Research Inc.
• Forsite Consultants
• GHD
• Fugro Roadware
• Geospatial Media and Communications
• Geotrek Integrated Services
• Global Geospatial Group• Hatfield Consultants
• HERE Technologies
• IDEMA
• Information Services Corp
• InfoSat
• J. R. Finnie O.L.S.
• Lux Modus
• Luxembourg Trade and Investment Office – NY
• Mapbox
• Matrix Solutions Inc
• MDA Geospatial Services International, MDA
• Maxar Technologies
• Minerva Intelligence Inc
• OSL
• Pacific Geomatics Ltd
• Pacific GIS Consulting
• PCI Geomatics
• Planetary Remote Sensing Inc
• Planit Measuring
• POGC
• Quantum Spatial Canada Inc.
• RiverCross Technologies
• SaskTel
• Scott Land & Lease Ltd.
• Sparkgeo Consulting Inc.
• StraTopo
• TCarta
• TD CanadaTrust
• TMAC Resources Inc.
• Vale Canada Limited
• Vanderkooij-consult.ca
• Vitruvi
• Western Heritage Services
Academic Participants
• Algonquin College
• Bangladesh Open University
• British Columbia Institute of Technology (BCIT)
• Carleton University
• Centre of Geographic Sciences (COGS)
• Communaute metropolitaine de Montreal (CMM)
• District School Board of Niagara (DSBN)
• Edmonton Public Schools
• Fleming College
• Gadjah Mada University
• H2i
• Lethbridge College
• L'Université du Québec à Montréal (UQAM)
• Manitoba Uske
• McGill University
• MCL & Ryerson University
• McMaster University
• Memorial University of Newfoundland
• NSCC Annapolis Valley Campus
• Pattimura University
• Queens University
• Saint Mary's University
• Simon Fraser University
• Southern Alberta Institute of Technology (SAIT)
• University of Calgary
• University of Northern British Columbia (UNBC)
• University of Saskatchewan
• University of Waterloo
• York University
Federal Participants
• Agriculture & Agri-Food Canada (AAFC)
• Canada Center for Remote Sensing (CCRS)
• Canada Centre for Mapping and Earth Observation (CCMEO)
• Canada Mortgage and Housing Corporation (CMHC)
• Canadian Food Inspection Agency (CFIA)
• Canadian Hydrographic Service (CHS)
• Canadian Space Agency (CSA)
• Crown-Indigenous Relations and Northern Affairs Canada (CIRNAC)
• Defence R&D Canada (DRDC)
• Department of National Defence
• Environment & Climate Change Canada (ECCC)
• Fisheries and Oceans Canada (DFO)
• Geological Survey of Canada (GSC)
• Geospatial Commission, Cabinet Office, UK
• Government of Botswana
• Government of Canada
• Impact Assessment Agency of Canada (IAAC)
• Indigenous Services Canada (ISC)
• Justice Canada
• Kenya High Commission
• Metrolinx
• Mapping and Charting Establishment (MCE)
• Ministry of Agriculture, Land and Fisheries; Trinidad & Tobago
• Ministry of Municipal and Rural Affairs (Saudi Arabia)
• National Research Council Canada (NRCC)
• Natural Resources Canada (NRCan)
• Petroleum Authority of Uganda
• Public Safety Canada
• Public Services and Procurement Canada (PSPC)
• Royal Canadian Mounted Police (RCMP)
• Statistics Canada (StatsCan)
• Tetratech ARD – Integrated Land and Resource Governance
• Transport Canada
• U.S. Department of State
• United States General Services Administration (GSA)
• U.S. Environmental Protection Agency
Provincial Participants
• Alberta Agriculture and Forestry
• Alberta Biodiversity Monitoring Institute
• Alberta Environment and Parks
• BC Public Service
• Department of Economic Development and Transportation (Nunavut)
• Environments and Parks (Alberta)
• GeoBC
• Gouvernement du Quebec
• Government of Alberta
• Government of British Columbia
• Government of Newfoundland and Labrador
• Government of Nunavut
• Government of Ontario
• Government of Saskatchewan
• Land Title and Survey Authority of BC
• Manitoba Agriculture and Resource Development
• Manitoba Government
• Manitoba Hydro
• Ministère de l'Environnement et de Lutte contre les changements climatiques (MELCC)
• Ministry of Forests, Lands, Natural Resource Operations and Rural Development (BC)
• Ministry of Indigenous Affairs (Ontario)
• Ministry of Municipal Affairs and Housing (Ontario)
• Ministry of Natural Resources and Forestry (Ontario)
• Ministry of the Environment, Conservation and Parks (Ontario)
• Ministry of Transportation (MTO)
• Nova Scotia Department of Environment
• Nova Scotia Department of Lands and Forestry
• Nova Scotia Government
• Ontario Clean Water Agency
• Ontario Ministry of Agriculture, Food and Rural Affairs (OMAFRA)
• Ontario Public Service (OPS)
• Ordre des arpenteurs-geometres du Quebec
• PEI Department of Transportation, Infrastructure and Energy
• Saskatchewan Water Security Agency
• Service New Brunswick
• Yukon Government
Municipal Participants
• Cape Breton Regional Municipality
• City of Barrie
• City of Brampton
• City of Calgary
• City of Hamilton
• City of Kitchener
• City of Markham
• City of Mississauga
• City of Montreal
• City of Ottawa
• City of Philadelphia
• City of Saint John
• City of Vancouver
• Conservation Halton
• County of Simcoe
• Grand Council Treaty #3
• Kativik regional government
• Malahide Township
• Municipality of the County of Kings
• Niagara Region
• Pierce County Planning and Public Works
• Regional District of Central Kootenay
• Sturgeon County
• Vaudreuil-Soulanges Regional County Municipality
• Ville de Quebec
NGO's & First Nations
• Between the Poles
• Canada Post
• Canadian Armed Forces (CAF)
• Canadian Nuclear Laboratories
• CanBIM
• Central Lake Ontario Conservation Authority
• Doig River First Nation
• File Hills Qu'appelle Tribal (FHQTC)
• Geomatics Association of Nova Scotia
• Institut national de la recherche scientifique (INRS)
• Interior Health
• Kwantlen First Nation
• Lower Fraser Fisheries Alliance
• Mississippi Valley Conservation Authority (MVCA)
• Open Geospatial Consortium (OGC)
• Perth and Smiths Falls District Hospital
• Siksika Land and Resources Management
• Slimgim.info
• South Nation Conservation
• SpaceQ
• Toronto Region Conservation Authority (TRCA)
• Upper Thames River Conservation Authority (UTRCA)
• Waabnoong Bemjiwang Association of First Nations